DRS Deutsche Retail Services AG
Specific solutions for the LEH sector
The portfolio of DRS Superdata has special characteristics for individual retail sectors. The solutions consider the distinct features of a business model that are crucial for the company's success.
All sector solutions have their full integration into the high performance merchandise management and POS solution from DRS Superdata in common.
Efficient flow of goods
Optimised order functions, automatic scheduling and permanent inventory control the flow of goods efficiently and reduce the amount of work/expenses for the merchant.
Integrated branch periphery
Easy connection of numerous peripheral devices, such as weighing systems, price labelling, machines for empty bottles and price label printers.
Working on the shop floor
Mobile solutions with direct access to all merchandise management data allow for working on the shop floor or on the move.
With a large number of articles and frequent orders, the food retailing sector makes extensive demands on a merchandise management system. Efficient processes have to seamlessly mesh with each other, from ordering through to logistics to sales.
drs//HQ for the main office and drs//STORE for the branch: These offer the necessary functionalities and consistently map all processes. They can be deployed flexibly and as such, are expandable and future-oriented with the aim of reacting quickly to changes in the organisation or the store. The scalability of our solutions provides the optimum configuration for each merchant: For self-employed retailers, for main offices with a wide network of branch as well as for wholesale and cash + carry stores.
drs//POS is our solution for the efficient process at the checkout in order to minimise waiting times.
drs//DELY expands the point of sale to the front door of your customers.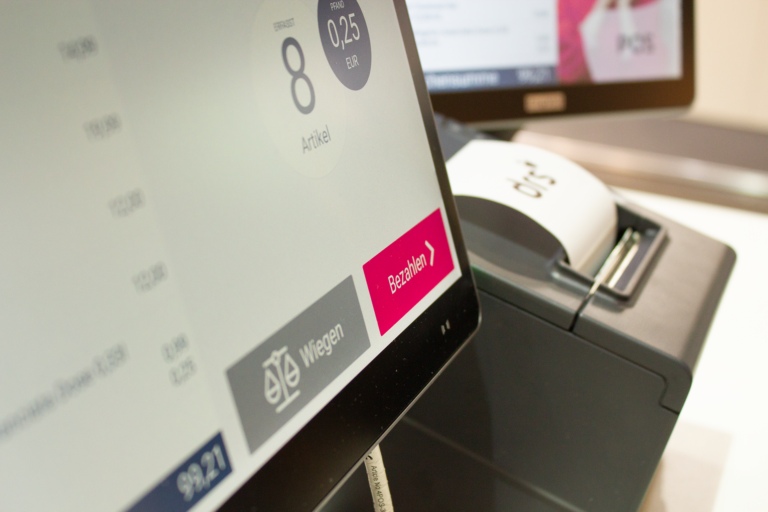 Sector-specific interfaces
Specifically for organic stores, our drs//POS POS system offers sector-specific interfaces (BNN3, neuform, bioVista) as well as the option of recipe articles.
Displaying of article information
Displaying of article information for sales support and advice in accordance with LMIV, e.g. allergens and ingredients.
Variants for self-service checkouts, snacks bars…
Our POS system drs//POS supports variants for self-service checkouts, snack bars, machines for empties, sausage and cheese counters, etc. …
Use on the shop floor
A mobile version of the POS is specially optimised for use on the shop floor and outside the store, e.g. at the consumer's front door.