DRS Deutsche Retail Services AG
Sector-specific
Net price calculation, purchase on account and many sector-specific functionalities are a matter of course.
Continuous
Systems such as purchasing and sales systems work together seamlessly and without media discontinuity. This means that sub-processes as well as the entire business process can be optimised. across the board. Everything has the goal: Low workload with more return
Mobile
Mobile solutions with direct access to the operative systems such as merchandise management. This means that all the information you need for your business is available everywhere and immediately.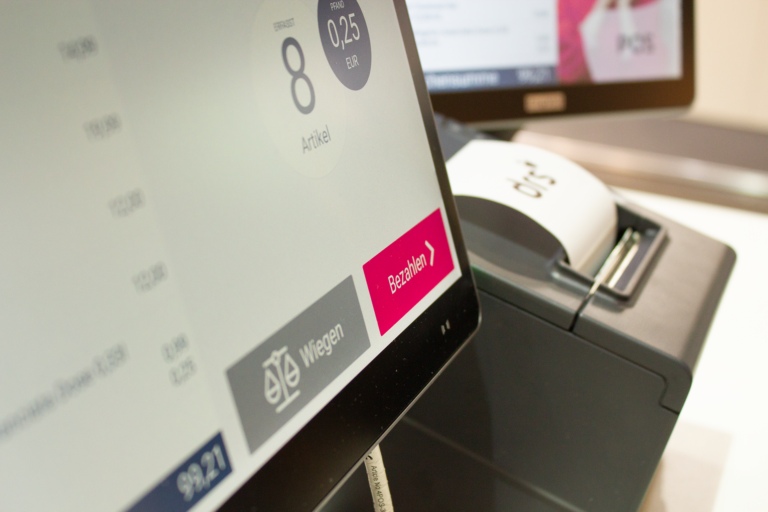 Cash & Carry is one of many wholesale solutions that DRS Superdata offers in order to cover the special features of this business model.
In addition to classic merchandise management and POS solutions, mobile solutions are also available for digitising wholesale trade.
Beyond the boundaries of the branch
DRS Superdata offers a system that is not just for individual business transactions, but also for your entire business model. In other words, if you plan other wholesale strategies, you do not have to look for a new IT partner. Whether your needs are stationary (bricks-and-mortar), online or mobile, the DRS Superdata portfolio offers a solution for every business model.
With drs//DELY, DRS Superdata customers can make use of a delivery service from brick-and-mortar stores. Whether you use a call centre or an online shop for taking orders, we combine the sales channels into a holistic customer solution.
This is why drs//ONLINE belongs to the basic components of a wholesale strategy. Reduce your paper volumes to 0 and make fax orders and order records obsolete.
Your benefits
Elimination of paper processes, the associated manual work and errors
Whether stationary (bricks-and-mortar) or mobile – all employees work on one system and with it, with the same level of information
A system that can be supplemented with other business models to do with wholesale trade.